We want to make your holiday an unforgettable experience.
With our full property management services, you can rest easy, knowing that your holiday is in safe hands. Our expert concierge team is dedicated to providing you with the best standards and knowledge to enhance your holiday! Find some of our suggested services, but know what we can provide many more.
Please contact us with any special requests.
Before you arrive, feel free to send us a list of groceries to have the fridge stocked when you arrive.
Breakfasts, dinners, lunches, or special events… Some of our wonderful chefs can come to Villa Cielo Vivo and provide great meals for you based on your preferences.
Massage specialists can come to Villa Vivo Cielo and offer anything from deep tissue, Thai massage, relaxing, or lymphatic drainage. You can also enjoy facials, full body scrubs, manicures and pedicures.
The beaches of Santa Teresa attract surfers from all over the world. Surfing is a wonderful way to connect with nature, exercise, and have a lot of fun!
As for yoga, Santa Teresa has a wide range of practicing yoga teachers that are happy to give private yoga sessions on your private yoga deck.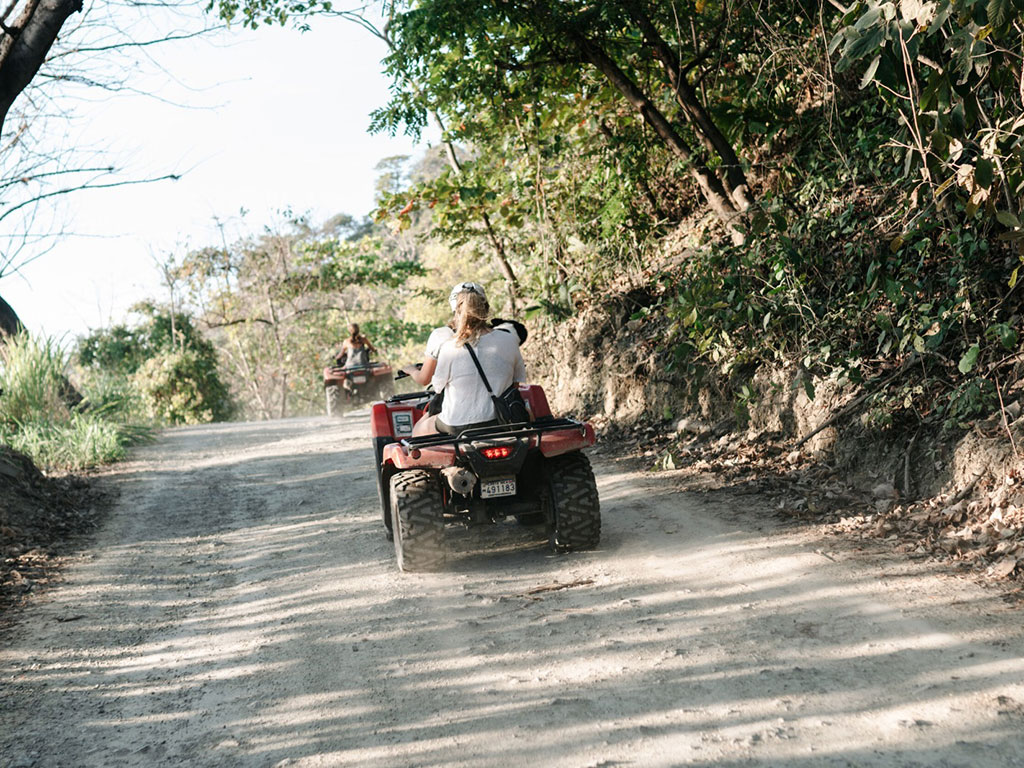 ATV is the best way to explore and get to know the gorgeous Nicoya Peninsula. Ideal for a day or your whole stay. It is also possible to rent side-by-side 4 seaters.
We are happy to accomodate you with your chartered flight that takes about 25 minutes. One that you can enjoy the views of while traveling.